Halaman
1
dari
1
•
Share
•

Dear all member,
i wanna give u all a suggestion before you ask me a question related about the board or forum's technical question in your PM or in your post, its better to read Frequently Asked Question or FAQ for this forum.
Click on FAQ link at the header of this forum, you will found the answer of your question there.
If you still have problem, you may send me PM for your question. But please read the FAQ of this forum first before you send me a PM for your technical question of the forum.
Thank you for your consideration and keep rocking
hai semua member forum,
saya pengen ngasih saran pada kalian semua sebelum kalian tanya ke saya tentang pertanyaan2 yang berhubungan dg teknik forum dalam pm atau dalam post kalian,akan lebih baik untuk membaca, Frequently Asked Question atau FAQ di forum ini.
klik di FAQ link depan di forum ini,kalian akan mendapat jawaban seputar pertanyaan kalian disana.
kalo setelah Iiat disana masih ada masalah,kalian bisa PM saya .tapi tolong baca dulu FAQ diforum ini sebelum PM saya tentang masalah2 tehnik forum
makasih atas perhatiannya dan tetap semangat
_________________
FORUM CO-MODERATOR | Pastikan Anda membaca dan mematuhi PERATURAN FORUM |
BERANI..
LUGAS...
TUNTAS...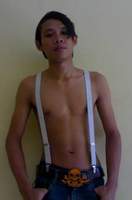 CO-Moderator





Jumlah posting

: 2268


Age

: 29


Mig33 ID

: ali_sakit al.i


Location

: JAKARTA


Chat Room

: BATANG,pekalongan33


FS

: makin_membusuk@yahoo.com


Phone

: +6285642535866


Registration date :

16.05.08





Similar topics
---
Permissions in this forum:
Anda
tidak dapat
menjawab topik